ADAMS INN
WATERFRONT HOTEL & EVENT CENTER
Local Attractions
---
If you're looking for a cold beverage or a Pitcher, our house favorite Sam Adams Lager and their seasonally brewed special flavors will do the trick. Or try a cold local brew!
---
Minutes to Boston
Best Western Adams Inn Quincy Boston is just a 10 minute drive from Boston (without traffic). Stay close to Boston without the Boston prices or taxes!
---
JFK Library
While JFK Library is technically in Boston, it's a stone's throw from Quincy, and well worth the visit. Located at Columbia Point, the JFK Presidential Library and Museum is dedicated to the life of the 35th President of the United States. For more information, please visit: JFKlibrary
Boston Harbor Lighthouse
Boston Harbor Lighthouse was built in 1716, and was the first lighthouse built in the United States. It is located on Little Brewster Island in outer Boston Harbor. A visitor to the island is rewarded with fantastic views of Boston Harbor. This is great landmark for any history lover.
Harpoon Brewery & Beer Hall
Brewery, tours, pretzels, beer! This favorite establishment is in the Seaport District and features a full selection of Harpoon Beers. For more information, please visit: Harpoonbrewery
Adams Crypt at United First Parish Church
A great place for history buffs, located in downtown Quincy Center at the United First Parish Church, the Adams Family Crypt is the location of First Lady Abigail Adams, President John Adams, and President John Quincy Adams final resting place. Get more information about this historical park here: Discoverquincy
Adams Inn Historical Park
John Adams and John Quincy Adams Birthplaces are the oldest presidential birthplaces in the United States, and you can visit the landmarks right here in Quincy! Tickets for tours are available up to 24 hours in advance. To plan your visit, please see: NPS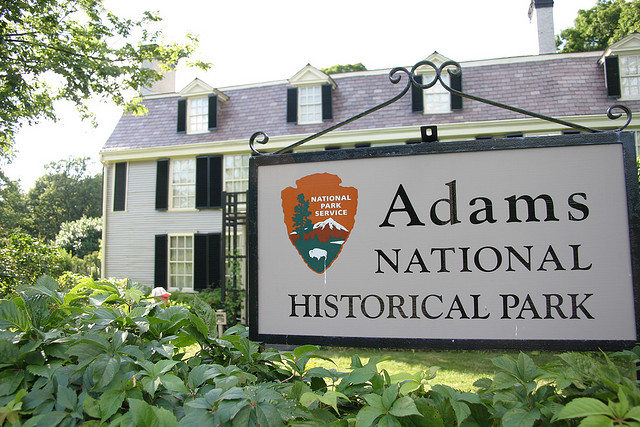 USS Salem
Located in Quincy, MA at the United States Naval Shipbuilding Museum, the USS Salem was commissioned in 1949 for WWII and is the world's last heavy cruiser in existence. Housed at the former Quincy Fore River Shipyard, which was once one of the Nation's largest shipbuilding enterprises. Learn more, and plan your visit by visiting the website: USS-Salem
Quincy Center
Enjoy local shopping and restaurants, as well as city landmarks such as City Hall, the Thomas Crane Public Library, United First Parish Church where John Adams and John Quincy Adams are buried, scenic fountains, as well as a multitude of business offices. The area was recently updated and renovated.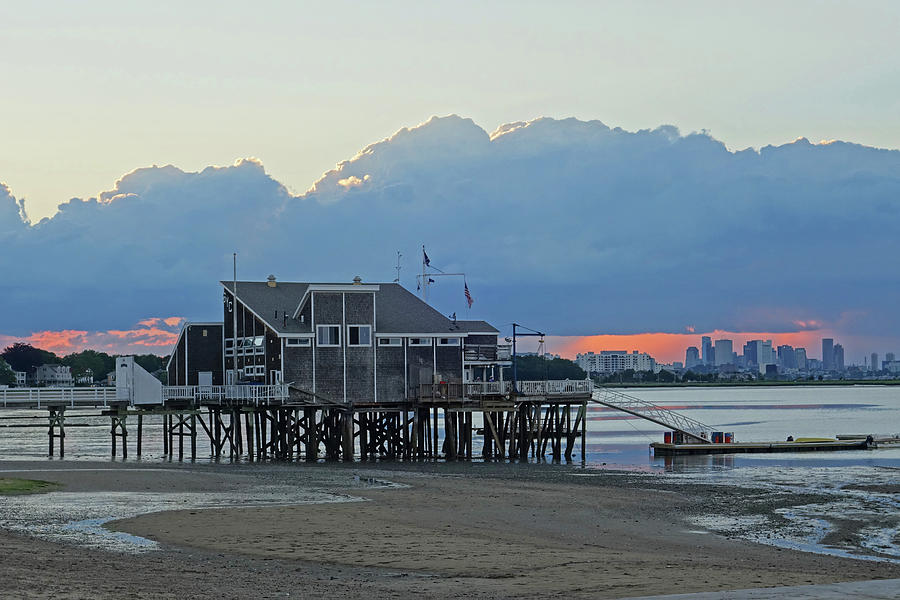 Wollaston Beach
Wollaston Beach is a unique and beautiful public beach located on Quincy Bay, which is part of Boston Harbor. Considered a favorite of the locals, it features street parking and easy access.
Carson Beach
Located in Boston Harbor, Carson Beach is a local favorite for swimming, walking, or looking for sea glass. Visit the Snack Shack for a Lobster Roll.
X1Boston
X1 Boston events offers guests an indoor kart racing experience, and what an experience it is! To learn more, visit their website: X1boston
Book Now